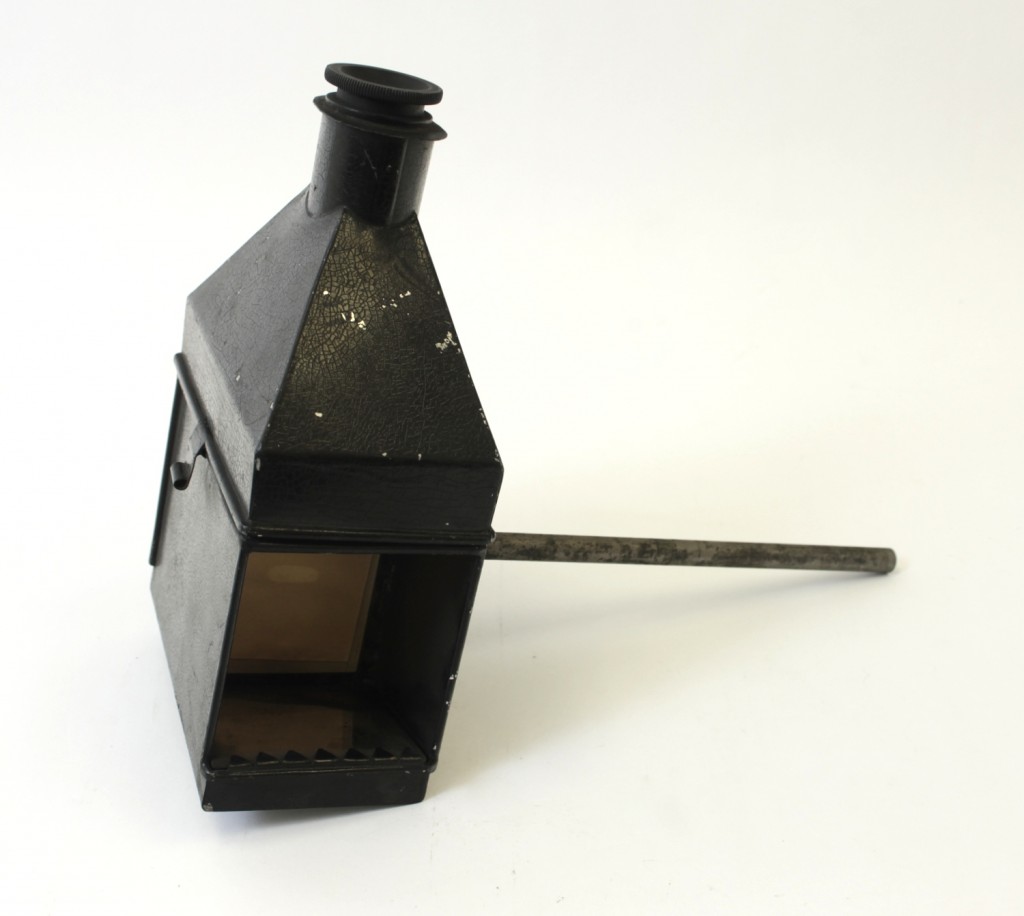 While most objects in the collection can be identified through local expertise or research, some artifacts resist identification. During the course of the creation of this online catalogue, an "Unidentified" tag was created in order to group these items in the hopes that they might be recognised–many are, including the Bunsen photometer pictured on the right. In 2013, a workshop, "Unknown", was held in to allow interested researchers and experts to examine instruments in an attempt to identify items; this was highly successful.
The "Unidentified" objects are not a separate collection. When accessioned, items are catalogued by collection according to their source, usually a known department or–in the cases this is unknown or inapplicable–the IHPST designation. Nor are the items necessarily entirely mysterious–some items are tagged when they are only partially understood, such as this mathematical model.
If you have a correction, suggestion, or insight to offer about any object you find in the catalogue please share it with us at utsic@utoronto.ca. Like the scientific enterprise that this project seeks to document, we see the cataloguing process as a fundamentally open and collaborative effort.