The Mount Sinai Hospital (MSH) Pathology Lab collection contains around one hundred instruments and other artifacts used at Toronto's Mount Sinai hospital from the establishment of the MSH lab in 1938 through to the 1990s. The collection documents the emergence of technology, such as automated testing equipment and an early laboratory computer, which automated the diagnostic lab processes of a pathology laboratory.
These instruments were gathered in two large display cases outside of Mount Sinai's pathology lab on the hospital's sixth floor. The display was created in 1993 following extensive renovations. It served, in part, as a visual landmark for visitors to the building. It was removed during a renovation in 2020, at which point the material was transferred to the University of Toronto.
The collection notably includes:
Remnants of the first commercial flow cytometer (Coulter counter), acquired circa 1975.
A locally developed "MOSES" (Mount Sinai Online Serum Evaluation System), based on the HP 9845B Lab Computer, which was programmed by Dr. Irv Bromberg for tracking laboratory operations in the early 1980s.
Cataloguing of this collection began in early December of 2022.
History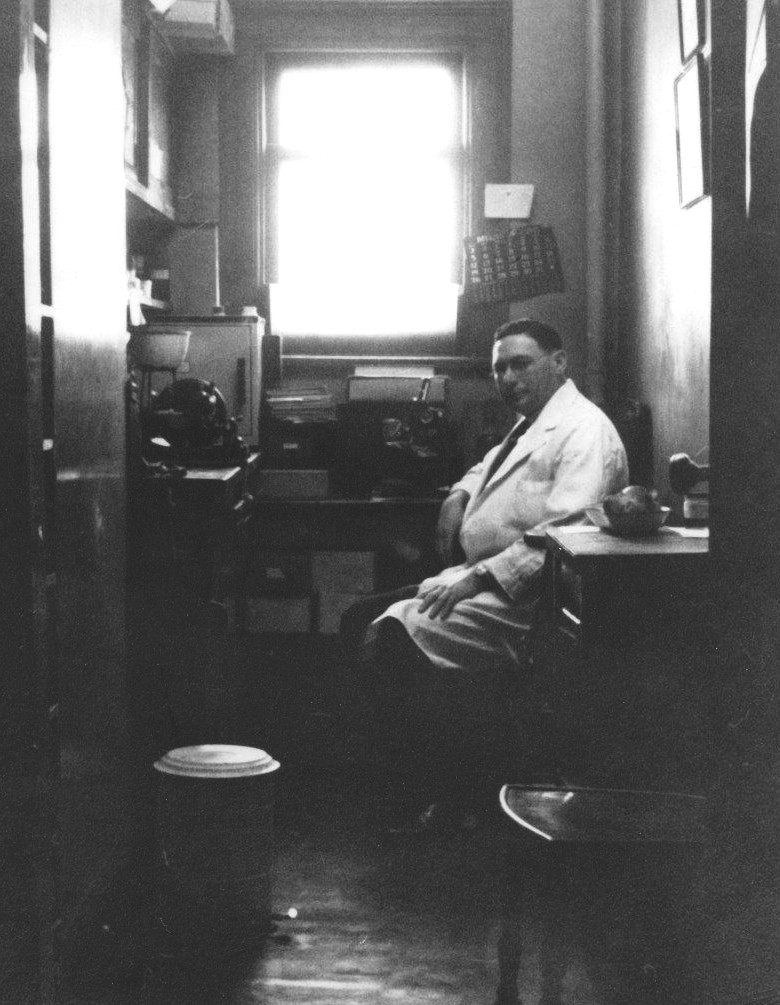 The first pathology laboratory at MSH was founded in 1938 in a broom closet on the second floor of the hospital's original location at 100 Yorkville Avenue. A more substantial two-room laboratory was established in the building's basement circa 1940.
In 1953, the laboratory moved with the hospital (renamed New Mount Sinai Hospital) to 550 University Avenue. The new laboratory was greatly expanded, occupying about 4000 square feet on the second floor, as well as a separate autopsy suite at ground level. In 1966, an addition of a second floor to the south wing expanded the lab by 2000 square feet to accommodate a Division of Clinical Biochemistry and the In Common Lab under direction of Dr. Alan Pollard. The In Common lab was set up to provide automated and advanced clinical biochemistry services to hospitals throughout Ontario.
In 1973, the hospital moved again to 600 University avenue and its name reverted to Mount Sinai Hospital. The laboratory, located on the sixth floor occupied 36,000 square feet, with an outpatient lab on the fourth floor. By 2008, the lab occupied a total of around 80,000 square feet. This included a large cytology and cytogenetics lab on the eighth floor 700 University Avenue and a separate Medical Microbiology Department under the Direction of Dr. Donald Low on the fourteenth floor of 600 University Avenue. There were three outpatient labs. There were also labs at 700 University avenue and 60 Murray Street. All labs were connected by pneumatic tubes to ensure rapid transport and analysis of specimens.