Grant's Atlas of Anatomy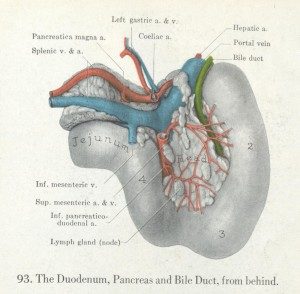 Nearly 70 years after it's original publication Grant's Atlas remains a top-selling anatomical atlas and is considered to be one of the "gold standard" atlases of modern medical education. First published in 1943, Grant's Atlas was created as a solution to the shortage of the standard German anatomical atlases that were commonly used in North America prior to the Second World War. It was written by Dr. J. C.B. Grant, an anatomist at the University of Toronto and illustrated by women working at the Department of Medical Art Service.
Grant's Atlas is distinguished from other contemporary atlases in many important ways. Its approach to anatomy was regional, not systemic. It used English anatomical terms, rather than Latin ones. It was highly visual, including more images and less text than other atlases. These features reflect Grant's desire for his Atlas to be a practical guide for training physicians and surgeons.